31.March.2020
Crypto market facing coronavirus challenges: business model evolution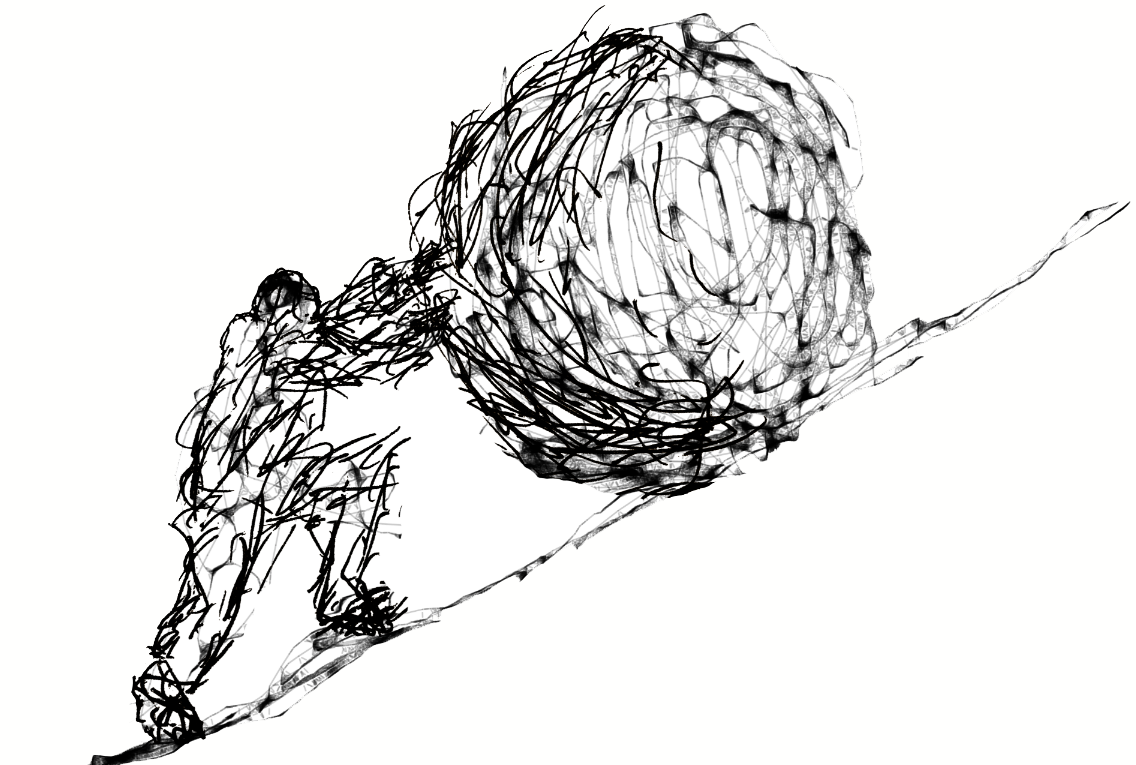 We are living through strange and challenging times, facing circumstances we have never experienced. While some people and businesses will emerge from the crisis stronger, others will have to die and be reborn. We decided to ask exchanges from different parts of the world how they are dealing with the current situation, seeking insight into their market problems and team management issues while eliciting their predictions for the future. Global leaders from Binance, Huobi, Exmo and Kuna will answer our three questions. 
Stay tuned with The Conference. Exchanges, we are preparing something interesting for you (we'd love to see you all IRL, but not now… soon, very soon. So stay healthy and we'll see you online!) 
What challenges is your exchange facing during this period? What problems are the most important for you to solve right now? 
Josh Goodbody, Director for Growth & Institutional Business at Binance
"The Binance team, and their family health, is our overriding priority at the moment. Thankfully, Binance already had a strong working culture built around decentralized teams, so we are not impacted by the situation. We have been rolling out extensive remote working programs and upgrading our internal communication tools. And we have made incremental changes to make things easier for our global teams. 
During these turbulent markets, we have seen volatility and volumes at record highs – keeping our systems running, fully remotely – we are pleased to say we can truly do everything  remotely."
Ciara Sun, VP of Global Business at Huobi Group
"In extremely volatile market conditions, sudden price swings can generate big profits or losses for traders. During these events, our top priority is to safeguard users' assets and protect them from unnecessary liquidation risk. This is especially important for derivatives markets, where abnormal price swings can drop user positions below their required margin ratio and force sudden liquidations. Not only does this create unnecessary losses for users but mass liquidation events can cause prices to further plummet.
To help users hedge risk while still creating arbitrage opportunities in these market conditions, we recently launched a partial liquidation mechanism that gradually reduces a user's positions in stages rather than in a single event. We also introduced a circuit breaker function that halts margin-driven liquidations when large price swings are detected. Both of these mechanisms give users a safer, more robust trading experience that allows them to better leverage market volatility to their advantage."
Maria Stankevich, Head of Business Development at EXMO Cryptocurrency Exchange
"So the main challenge we are all facing currently is the economic crisis that, despite the economic sphere, affects us all dramatically. What does one do in this situation? The fall of traditional markets and the crisis that has gripped them has nevertheless contributed to the fact that more attention is being paid to the possibilities of cryptocurrencies and an influx of new capital is entering the sector. On the other hand, cryptocurrency is now the object of
luxurious consumption and institutional and portfolio investors tend to get rid of cryptocurrency first to release the additional capital.  
At the same time the main event for the cryptocurrency market remains the halving of the award for Bitcoin miners, which will happen in May. And despite the fears associated with the stock market crisis, even with a possible short-term depreciation of BTC, we are still inclined to expect that in the medium term this will lead to the strengthening of the market. In addition, we observe positive movements in the regulation of cryptocurrencies in many countries (the latest news was from India and South Korea), which will also positively affect the development of business in the sector."
Michael Chobanyan, Founder of Kuna Exchange and Blockchain Association of Ukraine
"There are no problems. Everything runs like clockwork. It happened because I was prepared for the crisis at the end of 2018. We cut the bones to the minimum. The last overhead which was undisturbed since then was blockchainhub.one. We held it in hope of crypto market recovery. However, all startups have died in Ukraine and there is no sense in holding big real estate for exchange only. So, we have been in crisis for a long time and we are OK."    
What challenges does your team face? As a leader, you're expected to lead your team during this tough period. What kind of actions have been implemented into your team? 
Josh Goodbody, Director for Growth & Institutional Business at Binance
"We have daily video conferences as a team and try to find time to have 1-1 video calls every few days, just to catch up and swap notes. Everyone reacts differently to these situations – some thrive, others find it quite stressful being isolated. As a leader, you have to adapt to accommodate these nuances and find ways to try to support your team."
Ciara Sun, VP of Global Business at Huobi Group
"One of the biggest challenges our team faces during the COVID-19 pandemic is the lack of face-to-face interaction, not just internally but with our partners, community members, and other stakeholders. Even with everyone working remotely, team collaboration remains a top priority and a central part of our work culture, so we established a process for regular check-ins and virtual meetings that encourage people to continue working closely with each other. We're also attending all relevant virtual conferences to ensure we stay connected with broader industry developments, hosting online launch events for exciting new features like perpetual swaps, and offering online courses through Huobi University to keep our community informed and engaged.  
This transition to fully remote workflows hasn't been too challenging because it's something we're already used to. We have colleagues and partners all over the world, so remote collaboration isn't new to us, though it still takes concentrated effort."
Maria Stankevich, Head of Business Development at EXMO Cryptocurrency Exchange 
"Luckily, we are an international team that is used to video Slack calls and Zoom conferences. We have a decentralized team that is located in London, Moscow, and Kyiv, so the only weird thing for us as a team currently is not being able to travel. But of course, staying home 24/7 is difficult in general, so we try to support each other and to remind us all how important
our activities (or the lack of them) are. We established good practice to have lunch together with our colleagues via video calls. It helps us to stay sane and in a positive mood."
All financial and crypto markets are falling. What is your vision for the next 6-12 months? How will markets change, and in what direction will they move in the short term? 
Josh Goodbody, Director for Growth & Institutional Business at Binance
"Our Research Team has done a lot of work on this subject, and our analysis indicates that crypto assets are, for the most part, highly correlated. This makes sense as the market is very much driven by sentiment. This downward trend can be explained by investors across the world deleveraging themselves and looking to have access to cash. This will pass, but slowly. 
The coronavirus is, of course, a massive macro event, but with a huge People's Bank of China fiscal stimulus package, alongside endless quantitative easing in the US and Europe, and interest rate cuts throughout the West, governments continue to devalue their currencies through quantitative easing – this makes cryptocurrencies an increasingly valuable investment class. We knew this transition would take time."
Ciara Sun, VP of Global Business at Huobi Group
"Volatility is a very normal part of market cycles, but it's important to understand the underlying drivers of market movements. Volatility in the current market is largely driven by an external macro-economic event that's impacting global financial markets across the board. These events are typically temporary in nature, so we should see the markets stabilize once this particular event passes.
While it's not easy to predict where the market will be in 6-12 months, we do know that traders now need more ways to hedge risk and safeguard their assets. As the crypto market continues to evolve over the next year, we believe there will be consolidation in the space as more traders gravitate toward exchanges that can provide them with the highest level of security, access to robust trading features, high levels of liquidity, and a strong track record – something many of the smaller crypto exchanges can't provide."
 Maria Stankevich, Head of Business Development at EXMO Cryptocurrency Exchange
"As I mentioned before, we relish this challenge and see positive prospects. We believe that regulated cryptocurrency markets could become a positive option for the disrupted economy. At EXMO, we think this option is entirely plausible. Today's cryptocurrency depreciation is associated with a general panic: institutional and portfolio investors are primarily getting rid of cryptocurrencies in order to free up funds. Therefore, in the long term, such a decrease in the rate of bitcoin will not affect its potential." 
Michael Chobanyan, Founder of Kuna Exchange and Blockchain Association of Ukraine
"It will be a difficult time for big stock exchanges. A very difficult time. Financial institutions and systems may crash, there may be a bank recession. Certainly, it will affect cryptocurrency. As a result, until October, there will be only players who can solve real problems. At the same time, there will be no opportunity to speculate on price. Companies will think on the following real problems. How to transfer money from individual to legal entity and vice versa. How to connect cash and cryptocurrency. Cryptocurrency and goods. In that regard, we will demonstrate our hacks for the Ukrainian market and post-Soviet republics." 
Back to Blog