20.April.2022
HOW TO DEX – how to get ready!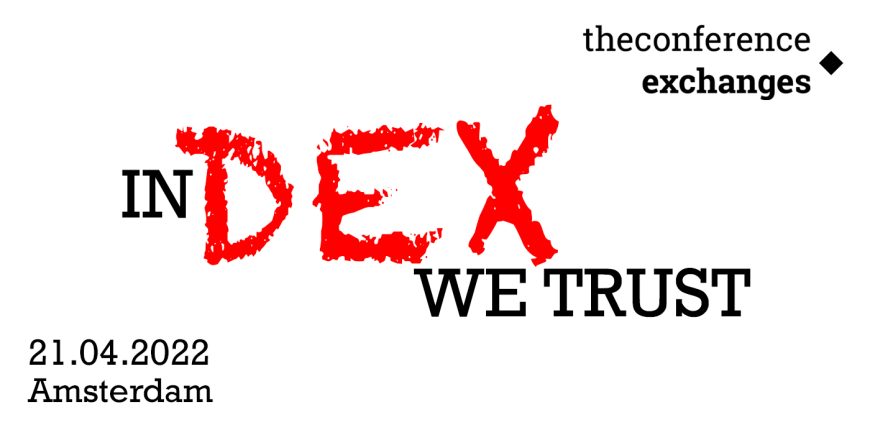 Only two days to go until The Conference.Exchanges HOW TO DEX!
We are all here in Amsterdam right now for Ethereum Dev Connect week and we can see how busy it's getting!
That being said, we've prepared a brief checklist for you guys with the basic stuff regarding this upcoming event of ours so that you will have all the information at hand! 

When TO DEX?

21st of April. This Thursday! 
We kick off at 12 pm! Please don't be late.  

Don't forget:
Your ticket. Print it or present an electronic version.
Where TO DEX? 
The event will be held in the beautiful former church – Vondelkerk!
Conveniently located in Amsterdam, the venue is easily accessible by car or by bicycle.
Still, we kindly ask you to plan your trip well in advance. 
Vondelkerk, Vondelstraat 120, 1054 GS Amsterdam, Netherlands
View map

What shall we DEX?

At the event, you will meet the speakers from 1inch, Peanut, 0x, dYdX, Polkadot, BloXroute, and many other prominent DEXs and DeFi projects.
Throughout the day the stage will host 3 discussion panels and more than 20 speakers.
Please see the full agenda of the event here.

Wanna Party? 

Of course! That's why we are arranging the most spectacular party of Ethereum DevConnect week in Amsterdam, together with 1inch!
Time: Thu, Apr 21, 2022, 8:00 PM – Fri, Apr 22, 2022, 3:00 AM 
Location: DOCK'S 1  (It's a Ship!)
DOCK'S 1, Danzigerkade 5, 1013 AM Amsterdam, Netherlands
https://goo.gl/maps/GwLY5tV7dapjTosMA
All visitors of How to #DEX are welcome guests with their badge and special promocode: HowToDEX to register here »»»
Please take your HOW TO DEX badge with you to the afterparty. It will serve as a pass.


Can't wait to see you at The Conference.Exchanges: HOW TO DEX! 
Back to Blog