15.October.2019
Singapore will host a one-day event with the main crypto exchange players
"It's already tomorrow in Hong Kong." The phrase so beloved by Wall Street brokers can be applied in our case to Singapore, where many of Asia's most innovative fintech and crypto solutions emanate these days. The forthcoming events of November 2019 are proof of that.
From November 11-20, Singapore will host the world's leading fintech experts, crypto and blockchain specialists. Singapore Fintech Festival runs from November 11-15 and one of the most interesting events during this period will be TheMeetup Exchanges (Nov 14), which will gather the world's leading crypto exchange communities with the goal of discussing the current market and setting clear and fair rules for the entire community to adhere to. The main market players in terms of exchanges, regulators, and security providers will gather for an evening of productive discussion.
The range of topics up for discussion will include:
Current market problems and ways to solve them
Profitability – new ways to achieve it
Liquidity: real opportunities for exchanges
New markets for project listings and exchange selection criteria
Licensing in external jurisdictions: opportunities and limitations
Security issues
Confirmed speakers (more will be announced soon, as event organizers have noted on the official meetup page) will include:
– Marius Jasen, COO & Co-founder of Deribit
– Eric Benz, CEO of Changelly
– Anna Liubavina, Overseas Brand Director at MXC
– Marie Tatibouet, CMO at Gate.io
– Coinsbit, Speaker to be announced soon
– Dmitriy Budorin, Co-Founder and CEO at Hacken
– Anton Dalli, Founder of Blockchain Advisory Malta
– Marina Khaustova, CEO Crystal Blockchain at Bitfury Group
The Singapore event will be the first in a series of events, with the next one to be held in a CIS territory following a big two-day conference in Amsterdam.
As an event organizer Natalie Gavrilenko explains, "The crypto exchange market is not transparent, and there's a constant battle between traders, exchanges, and regulators for access to accurate and critical data. Rules between participants are opaque and ill-defined. With this event, we are planning to discuss several of the most important questions in the space, in a bid to making the crypto exchange landscape fairer and more transparent for everyone."
Registration is free. To RSVP just follow this link https://www.eventbrite.sg/e/the-meetup-exchanges-tickets-73099495559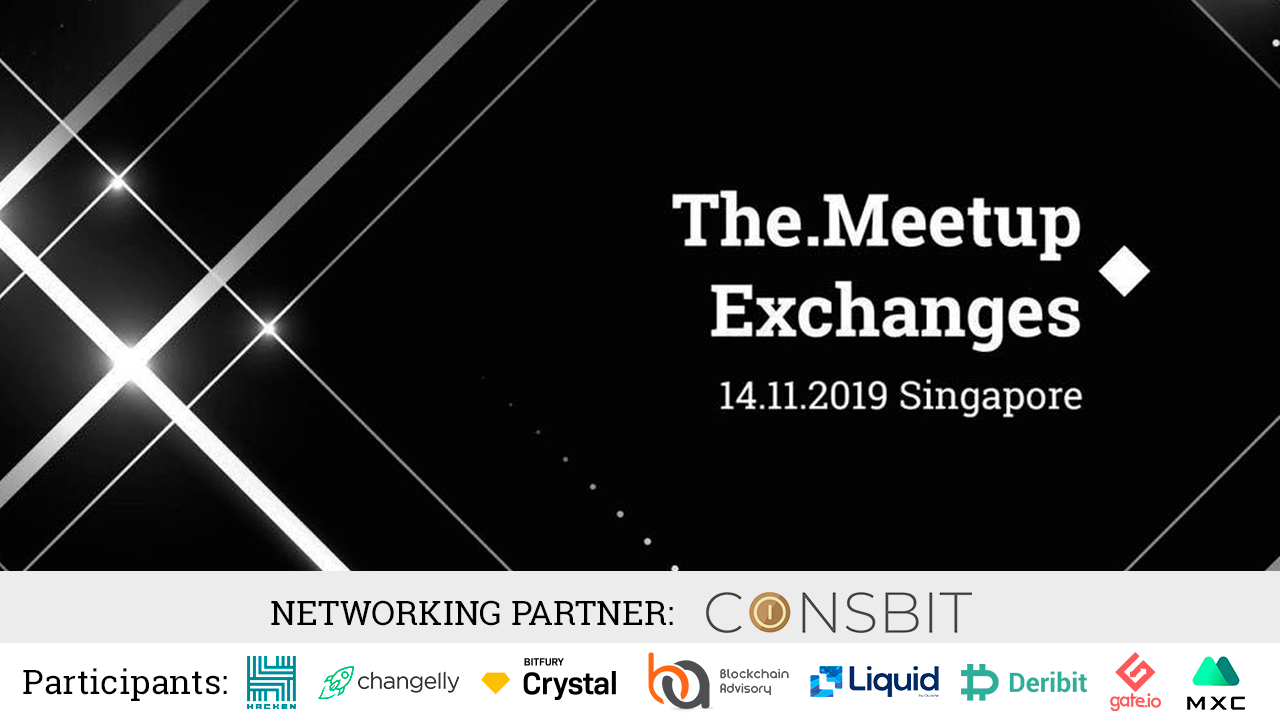 Back to Blog